SubHero Banner
Our leadership
Powering modern health care requires a special team.
Horizontal Rule
Meet our team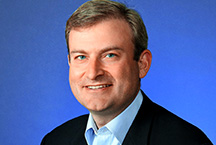 Andrew Hayek
Chief Executive Officer, OptumHealth
As chief executive officer for OptumHealth, Andrew Hayek oversees the care delivery and ambulatory care capabilities of OptumCare®, as well as the distinctive and diverse care management, behavioral health, and consumer offerings of Optum®.
Hayek joined Optum in 2017 through the acquisition of Surgical Care Affiliates (SCA) where he served as chairman and chief executive officer. 
He joined SCA as president and chief executive officer in 2008, directing its growth into one of the most successful and trusted value-based care organizations in the country. 
Prior to SCA, Hayek served as the president of a division of DaVita Healthcare Partners; president and chief operating officer of Alliance Healthcare Services; and in roles at Kohlberg Kravis Roberts & Co. and the Boston Consulting Group.
Hayek is a Henry Crown Fellow at the Aspen Institute and earned a BA, summa cum laude, from Yale University.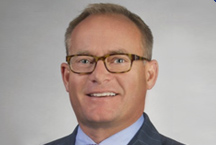 Austin Pittman
Chief Executive Officer, OptumCare
As the CEO of OptumCare, Pittman provides strategic leadership to the local care delivery organizations, ambulatory surgical care centers and urgent care centers that comprise OptumCare across the United States. 
Previously, Pittman served as CEO of UnitedHealthcare Community & State, a business dedicated to providing health care products and services to states that care for the economically disadvantaged. 
Pittman also served as the president of UnitedHealthcare Networks (UHN) where he focused on creating high-performing provider care networks ready to support the largest expansion of health coverage in our lifetime. 
Prior to that, he was the chief growth officer for UnitedHealthcare Employer & Individual, a role he was appointed to in 2009 after serving as health plan CEO of North and South Carolina, and president of Texas and Oklahoma.
Pittman earned a Master of Health Care Delivery Science from Dartmouth College, a Master of Science in Business/Human Relations from Amberton University in Dallas, Texas, and a Bachelor of Science degree from McMurry University in Abilene. Pittman also served in the United States Marine Corps.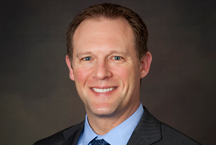 Paul J. Balthazor
Chief Operating Officer, OptumCare
Paul Balthazor was named chief operating officer of OptumCare in June of 2018. His organization leads the National Core Operations team including technology, business integration, real estate, supply chain, credentialing and contract management, revenue cycle and operations.
Balthazor began his career with Optum in 2002 as part of the American Chiropractic Network (ACN) Group where he served as the CFO and later, the chief operating officer.  
In May 2007, Balthazor joined UHC Community & State where he served in a number of finance, operational and network leadership roles, including chief financial officer.
Most recently, he held the position of chief operating officer.  Prior to joining UnitedHealth Group, Balthazor worked for Arthur Andersen providing merger and acquisition advisory services to many clients including UnitedHealth Group.
Balthazor is a graduate of St. John's University in Minnesota where he obtained degrees in accounting and management.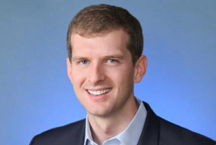 Cory P. Roberts
President, OptumCare
Cory Roberts brings a deep knowledge of the health care provider space, having served in a variety of senior executive roles across varying physician and outpatient facility businesses and having structured and managed numerous health system partnered joint ventures.
He currently serves as a president of OptumCare, a national platform of ambulatory focused care delivery systems, including medical groups, independent practice organizations (IPAs), risk bearing entities, and outpatient facility operations. 
Roberts came to Optum through the acquisition of Surgical Care Affiliates where he most recently served as chief financial officer. Having spent eight years as part of a leading ambulatory surgery center company, Roberts learned the importance of true partnership in health care.
He serves on the Board of Directors for One World Surgery, a surgical missions program which serves the people of Honduras. 
Prior to joining SCA, Roberts worked in investment banking and earned a Bachelor of Science from The University of Alabama.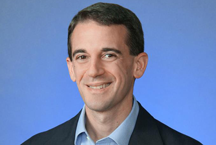 Brian Mathis
Chief Strategy Officer, OptumCare
As chief strategy officer for OptumCare, Brian Mathis leads the payer engagement and new service line development teams.  
Mathis joined Optum in 2017 through the acquisition of Surgical Care Affiliates (SCA) where Mathis served most recently as the chief development officer and in a variety of growth related roles since 2009. 
Prior to SCA, Mathis served as a manager at Blue Ridge Partners and as an assistant analyst in the Macroeconomics Division of the Congressional Budget Office. Mathis serves on the board of the Ambulatory Surgery Center Association.
He earned a Bachelor of Arts from Emory University, where he was a Phi Beta Kappa honoree, and an MBA from the Darden Graduate School of Business Administration at the University of Virginia.
Daniel Frank, MD
Senior Vice President, Clinical Performance, OptumCare
In 2017, Dr. Frank took a position leading the clinical performance department for OptumCare with a focus on effective implementation, monitoring and execution of clinical programs that improve the patient and provider experience, while delivering superior outcomes at a sustainable cost. 
In 2013, Dr. Frank's role was expanded to a national scope as the senior medical director for OptumCare's Clinical Documentation and Quality Improvement for OptumCare.
Originally from New York, Dr. Frank received his undergraduate degree in microbiology at the University of Florida where he graduated with highest honors. Dr. Frank then attended medical school at the University of Miami, Miller School of Medicine.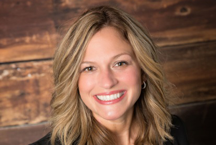 Stephanie Bartz
Vice President, Strategy, OptumCare Chief of Staff
Stephanie Bartz leads a team that focuses on building ambulatory-based, physician-led care delivery markets to effectively coordinate patient care.
She also manages OptumCare's clinical governance model that focuses on the most important clinical priorities in the U.S. health care delivery system.
Bartz' previous experience includes leading a consumer experience strategy team in an innovation lab and managing a cost reduction program at UnitedHealthcare. 
Before UnitedHealthcare, she spent time at Abbott Laboratories managing forecasting and demand management for all diabetes products. 
She also acted as the account manager for major retailers such as Walgreens and CVS. Bartz holds a Master of Business Administration from Harvard University and a Bachelor of Science in industrial engineering from Purdue University. 
Dewayne Ullsperger
Executive Vice President, OptumHealth Actuarial & HCE
Dewayne Ullsperger joined OptumHealth in 2017 leading Actuarial and Healthcare Economics. Prior to this role, he served as the Chief Actuary for the commercial business and lead Healthcare Economics at UnitedHealthcare. Dewayne was the Principal and co-founder of Reden & Anders, which was acquired by United Health Group in 1998 after starting his career at Touche Ross.
Dewayne graduated from the University of Nebraska-Lincoln and is a Fellow of the Society of Actuaries and a Member of the American Academy of Actuaries.
John Williams
Senior Vice President, Human Capital, OptumHealth
John Williams leads Human Capital for the OptumHealth business. In this role he drives the overall talent acquisition, development, and engagement strategies that enable the global transformation of healthcare.
Prior to joining UnitedHealth Group in 2013, he was General Manager of Human Resources at Microsoft where he led multiple global teams across Product and Corporate Business Groups in highly competitive markets. He joined Microsoft post a software start-up (Partnerware) during the .com era. John began his career at IBM. 
He earned his Bachelor of Science degree from Cornell University's School of Industrial and Labor Relations and his Master of Business Administration from the University of Washington. 
Close